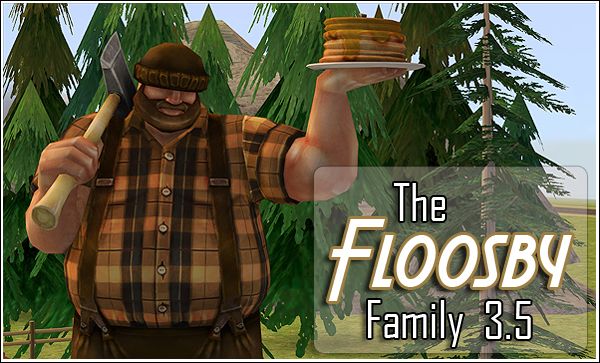 Climb the mountains and get their good tidings.
-John Muir
Last time: Palia and Turtle added 2 new kids to their family as son Lefle and daughter Aylsie were born. There was no traveling, but Palia is dying to visit Three Lakes. Also, Palia earned her LTW and became a Celebrity Chef!

This time, the family finally heads to the last destination...Three Lakes! Get set for a fun camping trip that will take up the whole update! This is going to be the longest generation yet.

Featuring G3 spouse: Turtle by
slyndsey
(
Read More
Collapse
)
Current Mood:

productive

Current Music:

Alanis Morissette: You Learn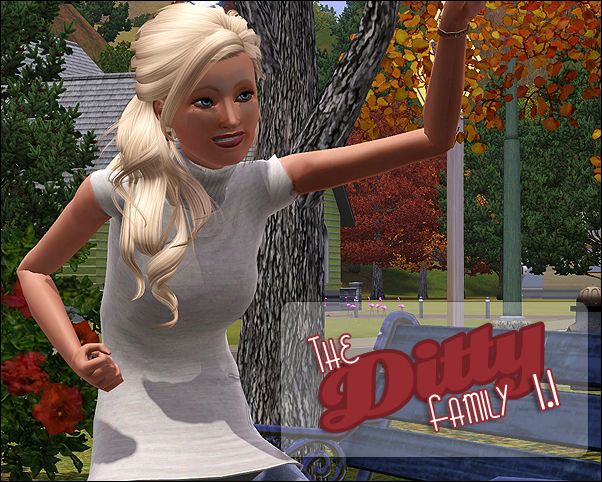 Wow, long time no see! To all of my readers who've been with me since the beginning, I thank you for your love and support on my last update about my dad; and also for all the lovely messages I received. Sorry I dropped off the face of the sim planet without a word. My dad is doing much better, although it's been a long 2 months. He's finally back home and he looks much better. He should make a full recovery if we can keep him on the right track.
As for me, I'm ready to get back to this blog! I've got a Floosby update in the works. I sure do miss those crazy aliens. But for now, I want to introduce you to a new family that I'll be playing with from time to time. I just got TS3 Pets, so I had a little bit of fun yesterday with it!
(
Howdy Partner
Collapse
)
Current Mood:

grateful

Current Music:

Joni Mitchell: Amelia


I had to rush my dad to the hospital because he was having trouble breathing on Wednesday. Turns out he's got blood clots in his lungs. They've been able to keep the blood clots from spreading so far, but he's still in the hospital and today he's doing a little worse than yesterday. So it's really touch and go right now. However, the doctors are confident that they can get him stabilized and send him home later this week. As I'm an only child and both of my parents are elderly, I spend the most of my time at the hospital right now. I just can't leave his side.

So, I might be quiet a bit longer. I've got pictures taken of the next Floosby update, but I haven't edited them yet. Generation 3 is turning out to take longer than I expected! There's at least 2 more updates for Palia's half of the challenge (because Palia and Turtle decided to throw me a curve ball in the last inning!) and then probably one for Ralter's half. Then I wanted to do a spares update that follows the 2 other G3 siblings. So this generation will be the longest one yet! I hope you don't mind.

I'll keep you updated and hopefully will be back to posting/playing again soon!
Hey all. Just wanted to drop a quick note to tell you that I'm not gone! But here's why I've been quiet the last few days.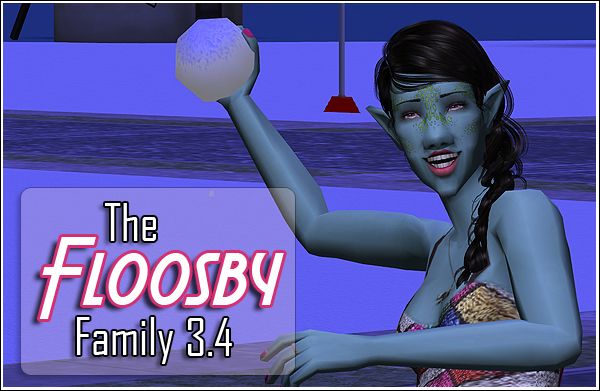 I may not have gone where I intended to go, but I think I have ended up where I needed to be.
-Douglas Adams

Last time: Before Thanksgiving got in my way (teehee), Palia and Turtle were forced to settle down for a while due to an unexpected surprise resulting from their very romantic Takemizu honeymoon. Little baby boy Emrick joined the family, and so did a cute little puppy named Porkchop. At the end of the update, Palia gave birth to their second child, another boy named Lefle. While not able to travel, the couple took advantage of the time at home to work on their LTW careers.

This time, the family expands again and there are lots of birthdays. I can't wait to get this family back to traveling! On a personal note, I had a fantastic Thanksgiving holiday weekend surrounded by family and friends. And my husband surprised me with a brand new piano for our 5 year anniversary! I've always wanted one, so that was a huge surprise. Hope your holiday was awesome as well, and I'm so glad to get back to the Floosby's!

Featuring sims by:
slyndsey &
wooden_badger
(
Read more
Collapse
)
Current Mood:

content

Current Music:

Straight No Chaser: The Christmas Can-Can


Happy early-Thanksgiving!
Hey there turkey-lurkeys. As you can see, I've been quiet for the last day or two which is very unusual! I've got lots of people coming in for Thanksgiving and big plans for the next few days. So chances are you won't see an update from me until after Thanksgiving (that is this coming Thursday for you non-Thanksgiving holiday-ers). I hope to catch up with all of your wonderful blogs and will comment sporadically here and there for the next few days!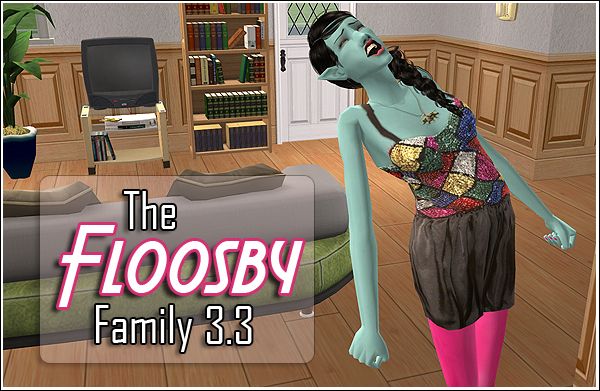 Having a baby dragged me, kicking and screaming, from the world of self-absorption.
-Paul Reiser

Last time: G3 heiress, Palia Floosby, had a beautiful tribal wedding on the beaches of Twikkii Island and married the love of her life, Twikkii local Turtle (by
slyndsey). They had a nice time with their family on Twikkii Island, and then left for a very romantic honeymoon to the Far East village of Takemizu. Palia completed another 14 vacation mementos and came back from her honeymoon with a little surprise.

This time, Turtle and Palia are forced to settle down due to an unexpected surprise. They spend some time focusing on their careers and building a family. Will they ever get back to traveling?

Featured sims:
G2 spouse: Cicada Pollen by
wooden_badger
G3 spouse: Turtle by
slyndsey
(
Read more
Collapse
)
Current Mood:

curious

Current Music:

Hootie & the Blowfish: Let Her Cry
I travel not to go anywhere, but to go. I travel for travel's sake. The great affair is to move.
-Robert Louis Stevenson

Last time: Our G3 heiress, Palia Floosby, took her first vacation to the tropical paradise of Twikkii Island. While there, she completed 14 vacation mementos and fell madly in love with a local tribesman by the name of Turtle (by
slyndsey).

This time, there will be a tribal wedding and a Far Eastern honeymoon!

Featured sims:
G2 spouse: Cicada Pollen by
wooden_badger
G3 spouse: Turtle by
slyndsey
(
Read more
Collapse
)
Current Mood:

productive

Current Music:

Counting Crows: A Long December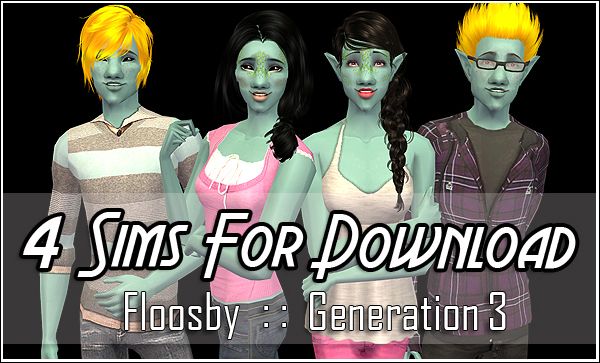 I meant to put these guys up for download before posting the first installment of Palia's take-over as heiress. But I forgot! So, here they are finally. 4 sims for download. CC included, use Clean Installer to get rid of any unwanted CC.
Included in the .rar is a CC list and a picture. Enjoy!

Find them here.
Last time: Cicada and Celder completed all of the G2 and G2.5 goals. They both are now elders, and the kids all grew up. An heir poll had a huge turn-out and there was even a 3-way tie for awhile! But in the end, Palia became our G3 heiress (and will carry on the family line for the rest of the challenge) while Ralter was chosen to work on the G3.5 goals.

The generation 3 Floosby kids did not attend Uni like their parents did. None of the kids had a LTW that needed Uni, and the G3/3.5 goals do not require Uni either. So we're skipping Uni this round! Also, I'll be splitting the G3 and G3.5 goals into separate posts this time around. We'll follow our G3.5 heir, Ralter, in a later update. But for now, let's jump right in and travel the world with our heiress, Palia Floosby!

Featuring sims by:
slyndsey,
mssng_smthng,
voleste, and
callaina
(
Read more
Collapse
)
Current Mood:

jubilant

Current Music:

Blues Traveler: Hook